A really good handbag is worth its weight in gold. Luckily, if you know where to shop you don't have to spend anywhere near that much.
Check out this superfantastic bright red wool and leather purse by Gianfranco Lotti.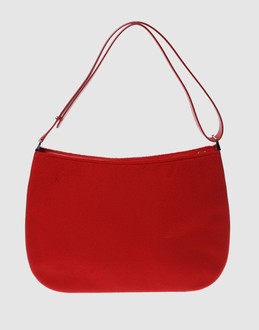 It's roomy, classic in styling, and equipped with an adjustable leather shoulder strap.
Best of all, it's on sale at YOOX.com. Their usual deep discounts have been slashed even further on selected items, and this is one of them. Normally, they would sell this fabulous bag for $228.00, but they've marked it down to a mere $68.00! $68.00 for a designer bag? Yep, that's what it's selling for right now.