I'm on the hunt for a hot new casual purse. It has to be attractive, it needs a long enough strap that I can keep my hands free, it needs to close securely, and it needs to come in a great color. Oh, and I think I found it at Macy's
.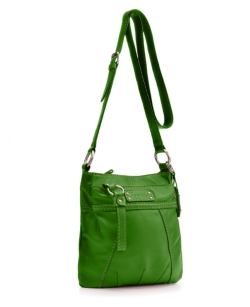 Take a gander at the "Touchables" crossbody purse
by Tignanello. With its zipper top and extra zipped front pocket, you can carry pretty much anything you need with security. With its adjustable crossbody strap, you can have your hands free to corral the kids or juggle groceries without dropping your purse. With a choice of seven gorgeous colors, you're sure to be able to find one to fit your personality and wardrobe. In short, it's pretty much the perfect casual purse.
And speaking of perfect, let's talk price. It's normally $119.00, which is a good deal for an investment like a good day-to-day purse. Right now, though, it's on sale for just $89.25!
Now that's a good casual price.