Sometimes it's hard to be both fashionable and professional. Then again, sometimes someone comes along and makes it a little easier.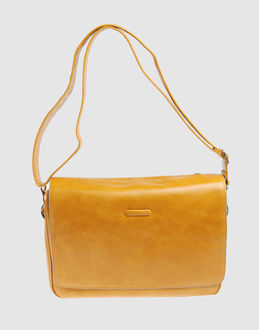 This lucious Piquadro briefcase is a case in point. It hits the current bright color trend perfectly, but remains a respectable and adult way of carrying important files from office to client and back again. The sleek lines will impress your boss, while the delicious ochre color will bring smiles to those who see it. Of course, if you're not ready to take the plunge of a bright golden briefcase, it's also available in a more discreet, but equally pretty, navy blue.
Best of all, it's less expensive than you'd think. Why? Because you can get it from YOOX.com for just $173.00. It would be easy to spend twice as much on something only half as nice. But that would be silly, wouldn't it?