It's just past eight in the morning, and I'm already longing to throw myself into a huge vat of ice and not come out all day. In honor of that, I went looking for something very cool to recommend for today.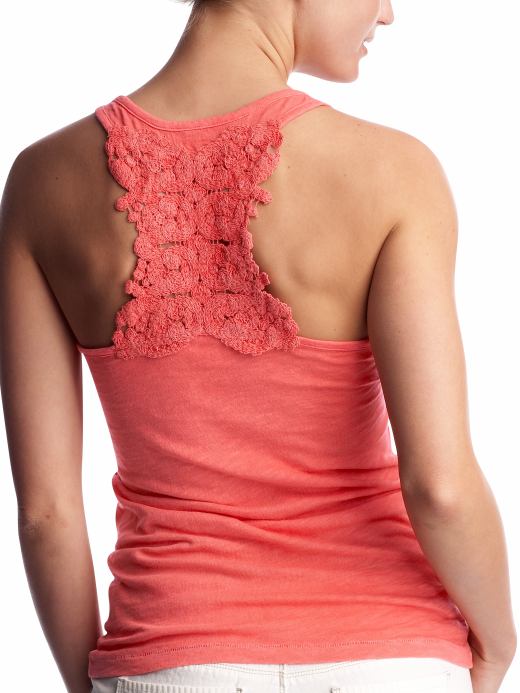 This superfantastic 100% cotton knit tank top is listed at The GAP as being trimmed in macrame. It doesn't look like any macrame I've ever seen (and I was there for the macrame craze of the 70's, so I know what it looks like!), but it does look pretty, flirty, and seventeen kinds of fun. It also – and this is big – looks very, very cool and breezy. And for gals like me who lack the shoulders, it also looks like it will stay up where it belongs. Have I mentioned lately that I'm in love with the person who invented the racerback? Because I am.
Available in sizes XS to XXL in your color choice of Optic White or Pink Daquiri, this pretty tank should help you beat the heat. Oh, and the price? Cannot be beaten. Originally $34.50, it's been marked down to just $19.99. And did I mention it's pure cotton that breathes?