Well, not literally. That's not a concept I recommend, frankly.
Still, Philosophy offers the next best thing with a trio of 3-in-1 shower gels in the flavors of breakfast. Use them as shampoo, as shower gels, or as bubble bath and come out of the bath smelling good enough to eat. The set comes with one each 16oz bottle of: Belgian Waffle, Fresh Cream, and Blackberry Sauce.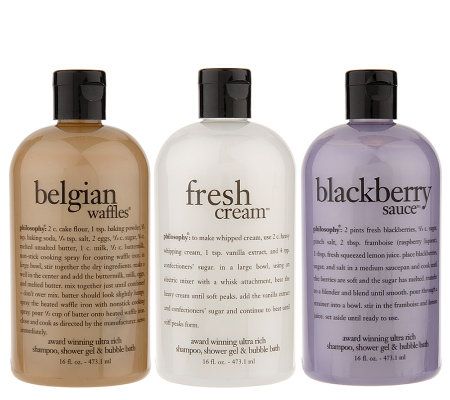 This set usually runs $48.00, but if you order it now from QVC you can get it for just $39.50.
Now if you'll excuse me, I'm suddenly and unaccountably hungry for waffles in blackberry sauce…and I want some cream in my coffee.