I love batik. Even saying the name is fun. The look is fabulous. It's usually done in glorious bright colors that make my heart sing, too.
And so it was that I looked upon this batik robe and drooled.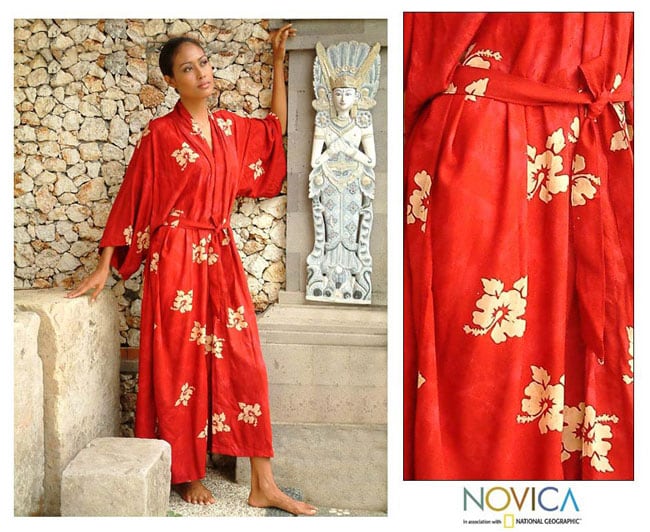 The gold batik print on sumptuous red is both elegant and earthy. It's 100% rayon, one size fits most. Be sure to hand wash and air dry, so as to avoid shrinkage.
And yes, it's a bargain, too! Originally priced at $75.95, Overstock.com now carries it for just $48.99. Now that's what I call a good deal on a great item!