I don't know about you, but I think a pretty table makes the food taste that much better. When you can have a pretty table at a great bargain, so much the better!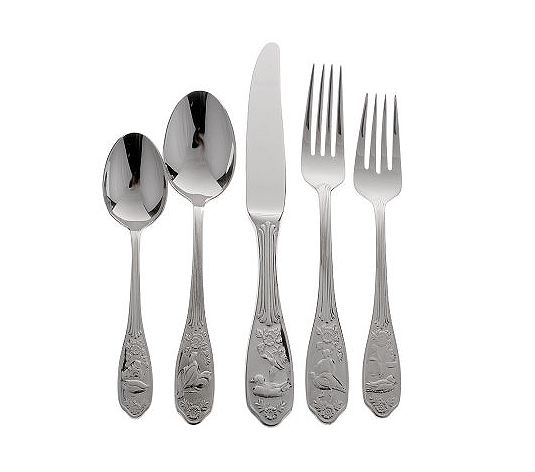 This handsome stainless steel flatware by Spode is available from QVC at a fraction of the original price.
The forty-five piece set includes:
* eight dinner forks
* eight dinner spoons
* eight dinner knives
* eight salad forks
* eight teaspoons
* one sugar spoon
* one butter knife
* one tablespoon
* one pierced tablespoon
* one cold meat fork
Normally, this would cost you $102.00, but right now you can get all that for just $64.56. At that price, it's time to invite your friends over for dinner and show off your new silverware.